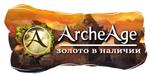 Before paying contact the operator and to clarify the presence of gold!
Ordering and delivery of gold:
1. Pay for your purchase, in the upper right side of the page you can enter the amount of gold or the amount of the purchase and choose a convenient payment method gold ArcheAge. Follow the instructions.
2. After the payment you will receive a unique 16-digit code.
3. Provide a unique code, the game server and the nickname of the character to the operator. It should be contacted by the Inland Plati.ru chat, Skype or ICQ, specified information about our company on the page
https://mob25.com/seller/163761
4. As a rule, immediately after that our character is sent to you by mail Gold game.
On servers with large queues delivery it can take a long time.
We offer the sale of gold in the game Archeage Russian official servers for closed beta testing:
- Kiproza
- Lucius
- Melisara
- Tayang
- Aranzebiya
- Anna
- Ollo
- Aranzeb
- Inoh
- Gene
- Orchids
- Naima
- Antallon
- Shatigon
- Ayer
- Salfira
- Daut
- Kaleil
- Kyrios
- Akrites
- Enshaka
Archeage - one of the most anticipated games of the season! It is unique in that you can choose whom you will be - peaceful or angry farmer corsair, and can also create your own unique and memorable characters that will have unique characteristics and appearance.
Well, as everyone knows, can not do without money, even in a virtual reality game. For each start need financial help. Now it is not only a way to stand out among the participants, but also the opportunity to become better and unique, make an unbeatable reputation and is proud of its achievements.
Dear customers, leave your review about our work on a page with the product purchased, and get a number of additional Gold. If you accidentally close this page it is always possible to return to go to the site
http://www.oplata.info
.