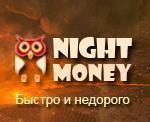 Company Night-Money offers rapid passage of all raid dungeon Burning Crusade in any official Russian server, World of Warcraft.

Warning! First of all, check with the relevance and timing of services

In the upper right corner of the window, you can choose a convenient payment method.


Requirement: Transfer Account

Term: 7 days

By ordering this service you fully pass raid dungeons following additions Burning Crusade:


Karazhan

Gruul's Lair

Magtheridon's Lair

Serpentshrine Cavern

Tempest

Battle for Mount Hyjal

Black Temple

Sunwell Plateau


You get all the loot in your class and spec, dropped out during the execution.


Ordering:

Pay for your purchase, then you will receive a unique 16-digit code.

After the purchase is necessary to contact, Inland Plati.ru chat, Skype or ICQ, specified in the information about our company on the page http: www.plati.ru/asp/seller.asp? Id_s = 152200

1. Report 16tiznachny unique code - is provided to you after payment.


Before ordering a leveling or profession, you need to know and understand some of the highlights:

1. You give us access to your account. Decide for yourself how much you are willing to entrust your account to someone else. There is no way to pump your character or profession without reference to access your account.

It is also necessary to understand that you do not grant us the answer to the secret question, ie, account as such you do not risk.

2. If you have an authenticator, you should turn it off for a while pumping.

3. leveling is carried out mainly by means of quests, at least - in the caves and on the battlefields. How to pump perosnazha - we decide for yourself - in each case individually.

4. The terms of pumping agreed individually in each case.


If you have decided on pumping, first consult with the operator (online chat, Skype, ICQ, or over the phone).
No feedback yet