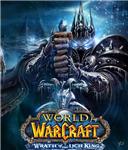 Hello dear customers!


Our company E5.GAMES ™ is pleased to offer you their services for the sale of game currency, keys and time cards of the most popular MMORPG games.

The main qualities which distinguish us from others - a serious attitude towards the customer, clearance sales and the security of transactions.

No more nepravelno codes, blocked accounts and other misunderstandings! - When buying any products, we can always be sure that you buy original products from official suppliers.

We are a rapidly growing company with high ambitions and plans for bred in most parts of the market sales of digital products for the Games.


Choosing us - you choose quality, reliability, stability!



--informatsiya to sell products -------------------------------------------- ----------------------------------

original title: World Of Warcraft: WRATH OF THE LICH KING EURO CDKEY

adapted name: WoW-Wrath of the Lich King - Game Key (European version)

Description: The Key to complement Wrath of the Lich King for the game World of Warcraft


--osobye инструкции---------------------------------------------------------------------------------------------

IMPORTANT:

+ Remember! To enter you must have an account with Burning Crusade.



--usloviya доставки---------------------------------------------------------------------------------------------

TERMS:

You get the code immediately after payment! You do not need to communicate with our support and zhdat- paid, got the code to play)


FORMAT buy goods:

After payment, you receive a digital code (not scan - for your own convenience so long to disassemble and re-write the numbers from the picture). Copy the code yourself and use.

An example of the received goods after the payment:

+++++

RJYE12-ZKCB-R7DN2E-917B-2945DB

+++++


--гарантии-----------------------------------------------------------------------------------------------------

Our company gives you an absolute guarantee of the legality of goods sold! Our suppliers - the official online gaming dealers with whom we have signed agreements.

With our products you will not be and can not be a problem.


We wish you a successful game;)
-----------------------
Please do not look at the level of sales and the purse BC, at the site, we are a new seller, and eventually catch up, first of all thanks to your purchases and your feedback!
-----------------------
-Any Bought goods from us - you get automatically after payment
-If For kakoyto reason you close your browser, or you forget the code, you can always find it at the e-mail (which is used during payment) or online oplata.info, where you store all your purchased products
-C Any questions or wishes you can always contact our support (contacts for communication listed on the vendor) in the event of problems kakihto not rush to write angry comments - contact us, our friendly advisor at any time to help solve your problem) we work for you!
-Please Do not be lazy to leave a positive review after purchase, thus you are saying thank you to those people who work every day for you.
In advance thank you very much,
always your E5.GAMES ™
----------------------
Full list of our offered goods (you can buy at any time codes always vnalichii):
Aion - CDkey (European version) ----
https://mob25.com/item/871360
WOW Time Card 60 days (European version) ----
https://mob25.com/item/871211
WOW-Wrath of the Lich King - CDKEY (European version) ----
https://mob25.com/item/871363
No feedback yet